Kim Sabow – President & CEO
602-604-0729 x105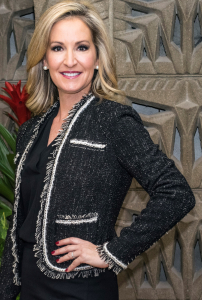 Kim joined the AzLTA team in November, 2015. She previously served as Director of the Arizona-Mexico Commission, as well as the Governor's Director of International Affairs and Strategic Initiatives. Prior to joining the Ducey administration, she served as Assistant VP of State Relations for the University of Arizona and has also served under three previous gubernatorial administrations. Kim earned a Bachelor of Arts in Media Arts and double minors in Communications and Spanish from the University of Arizona. She also holds a Master of Business Administration in international management from the Thunderbird School of Global Management.
David Drennon – Executive Vice President
602-604-0729 x107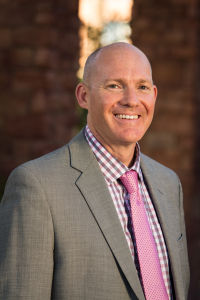 David is Executive Vice President of the Arizona Lodging and Tourism Association.  David brings extensive industry knowledge from his most recent role as VP, Strategic Initiatives at the Arizona Commerce Authority, where he worked to promote Arizona's tourism and business assets, climate and culture to global markets including Canada, Mexico, China, England, Germany, France, India, Norway and Taiwan. He joined the Arizona Department of Commerce in May 2005 to lead the agency's communication and public outreach activities.  Prior to joining state government, David worked in broadcast television news for 15 years.
With a strong background in broadcast and media, coupled with his government experience, David brings a wealth of experience and knowledge to the team as we continue to evolve and grow AzLTA. Through his roles and unique contacts across the state and nation, David serves as a convener and connector for businesses and government.  He has championed outreach efforts to Arizona's rural communities through various workshops, listening sessions, community town halls and annual Governor's conferences.
David currently serves on the boards of Arizona Association for Economic Development and Phoenix Theatre.
David lives in Ahwatukee with his son Timothy.
Alex McAlister – Manager Member Services
602-604-0729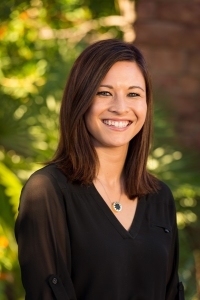 Alex McAlister joins our AzLTA team as the Member Services Manager. She was previously working at Ewing Irrigation handling all of their event planning and customer relations. She brings experience planning and hosting multiple different regional meetings, tradeshows, and internal/external training events all over the US. Prior to Ewing she was a Technical Staff Recruiter at Insight Global where they provide full-cycle staffing services. Alex graduated from the University of Arizona with a Bachelor of Arts in Sociology and minor is Psychology.
Zoe Neary – Business Manager
602-604-0729 x103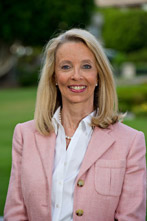 Zoe Neary joined the AzLTA team in 2010 with more than 10 years of hospitality experience. Most recently she held the position to Executive Assistant to the General Manager of the famed Arizona Biltmore. Prior to that she was employed at the Kapalua Resort in Maui, Hawaii.
In addition to overseeing office and commercial building management, Zoe is responsible for the accounting of three different organizations, human resources and contract RFP's.
Zoe is a East Valley resident and the proud mom of her daughter, who is a recent graduate of Arizona State University.