Meet the AzLTA Team
Kim Sabow
President and CEO

Kim serves as the President and CEO of the Arizona Lodging & Tourism Association (AzLTA) where she leads the advocacy, communication, collaboration and education efforts for one of the state's leading industries. Prior to joining AzLTA, she served as Governor Ducey's Director of International Affairs and as Executive Director of the Arizona-Mexico Commission.  In that capacity, Kim worked to advance Arizona's position in the global arena through enhanced international economic and protocol efforts as well as educational and community collaborations.
Prior to joining the Ducey Administration, Kim served the University of Arizona as Assistant Vice President for State Relations where she led the UA's legislative efforts at the State Capitol.  Kim has extensive experience in state government having also served in the Executive Offices of Governors Jan Brewer and Fife Symington.  She also spent several years as an International Trade Specialist at the Arizona Department of Commerce during the Symington and Hull Administrations.
Kim is a proud graduate of the University of Arizona, holding a Bachelor of Arts in Media Arts and double minors in Communications and Spanish. She also holds a Master of Business Administration in International Management from the Thunderbird School of Global Management.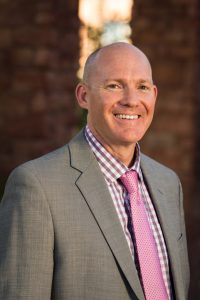 David Drennon
Executive Vice President

David is Executive Vice President of the Arizona Lodging and Tourism Association. David brings extensive industry knowledge from his most recent role as VP, Strategic Initiatives at the Arizona Commerce Authority, where he worked to promote Arizona's tourism and business assets, climate and culture to global markets including Canada, Mexico, China, England, Germany, France, India, Norway and Taiwan. He joined the Arizona Department of Commerce in May 2005 to lead the agency's communication and public outreach activities. Prior to joining state government, David worked in broadcast television news for 15 years.
With a strong background in broadcast and media, coupled with his government experience, David brings a wealth of experience and knowledge to the team as we continue to evolve and grow AzLTA. Through his roles and unique contacts across the state and nation, David serves as a convener and connector for businesses and government. He has championed outreach efforts to Arizona's rural communities through various workshops, listening sessions, community town halls and annual Governor's conferences.
David currently serves on the boards of Arizona Association for Economic Development and Phoenix Theatre.
David lives in Ahwatukee with his son Timothy.
Andrea Neece
Director of Marketing and Membership
Andrea joined AzLTA from Starwood Hotels & Resorts in January 2017 as Director of Marketing & Membership. In this role she leads overall strategy and execution of all marketing programs and membership relations for the association. Andrea brings an extensive background in digital and strategic marketing coupled with superior client service as she previously served as a Regional Marketing Manager for Starwood for over five years. While at Starwood, Andrea managed the marketing strategies for a portfolio of 10 luxury hotels and resorts in Utah, Colorado, California and Arizona with the objective to drive top line revenue through strategic marketing plans, both online and offline. Andrea led and executed on strategic marketing campaigns and tactics to exceed annual revenue goals of over $24M for her portfolio. Additionally, during this time, she also led the overarching destination marketing campaigns for Starwood's North American Ski Resorts, Arizona and Florida MLB Spring Training and the Southwest Region, which included Las Vegas, Palm Springs and Arizona destinations.
Prior to her experience with Starwood, Andrea worked in account management for Interactive Sites, a full-service digital agency specializing in marketing and technology solutions for the hospitality industry. Andrea's strong background in marketing, strategic planning, and client service has already proven paramount to AzLTA's success and she will remain an integral part as we continue to elevate and grow the association with enhanced and refined strategies on the state and national levels.
Andrea is a proud graduate of the University of Oregon where she earned a Bachelor of Science in Business Administration with concentrations in Marketing and Entrepreneurship and a minor in Communications.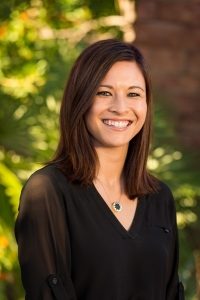 Alex McAlister
Director of Events

Alex McAlister serves as Arizona Lodging & Tourism Association's Director of Events, where she leads and oversees the planning of all association events including the coordination of all amenities, accommodations, site selection, food & beverage, transportation and audio and visual requirements. Prior to joining AzLTA, Alex worked for Ewing Irrigation managing their event planning and customer relations. Alex brings exceptional experience planning and hosting regional meetings, trade shows and internal/external corporate training events all over the United States. Prior to her experience with Ewing she was a Technical Staff Recruiter at Insight Global, an international firm providing full-cycle staffing services.
Alex is also a proud graduate of the University of Arizona and holds a Bachelor of Arts degree in Sociology and minor in Psychology.