We Train The Best!
American Hotel & Lodging Association Education Institute, is the premier source for delivering quality hospitality education, training and professional certification that serves the needs of hospitality schools and industries worldwide.
The Educational Institute continues to meet and exceed its education and training mission by providing materials for all levels of hospitality personnel via: online learning, distance learning courses, videos, seminars, textbooks, and study guides.
Professional certification from the Educational Institute is the ultimate distinction of professional excellence for the hospitality industry. The Educational Institute certifies and validates competencies in conjunction with academia and industry experts for over 35 positions in the hospitality industry; designations from line-level to general manager, including the prestigious CHA – the Certified Hotel Administrator.
The American Hotel & Lodging Educational Institute (AHLEI) is launching new flexible training and certification modules available in multiple formats to meet the needs of schools, workforce agencies, and properties.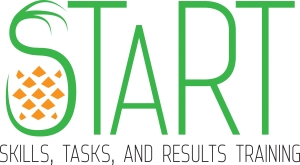 START for Individual Positions and quickSTART for Individual Positions provide resources for training new or prospective employees in general hospitality knowledge, soft skills, and position-specific knowledge, combined with the opportunity to earn professional certification.
Training and certification is available for the following positions: front desk representative, guestroom attendant, restaurant server, and maintenance employee. All of the programs are available in print and online versions, with an instructor's guide and participant study guide, as well as access to the certification exam. The main difference between the START and quickSTART programs is that, for START, job breakdowns are taught in a classroom setting, while for quickSTART, those tasks are taught on the job and validated by a supervisor or trainer.
By bundling the training and professional certification into a single product, START and quickSTART for Individual Positions provide organizations with streamlined, cost-effective training to bring employees on board quickly and provide workers with a portable, industry-recognized credential at the beginning of their hospitality career.
Each of the programs is available in English, Spanish, or Simplified Chinese. Quantity pricing discounts are available for organizations interested in training large groups of employees or students. Contact an AHLEI sales manager for details at 1.800.349.0299 or +1.407.999.8100.
Revised Trainer Development Program Now Packaged with Certification Exam
| | |
| --- | --- |
| | The American Hotel & Lodging Educational Institute (AHLEI) has revised and expanded its Trainer Development Program, adding new content, offering a web-based version of the training, and packaging both the print and web-based versions of the program with the exam for the Certified Hospitality Department Trainer (CHDT®). The program helps hospitality professionals with responsibilities for training other employees to feel more confident in their job. Topics include how adults learn, how to prepare for and create training, how to lead one-on-one and group training, and how to follow up on training. There are also sections on e-learning, communication, and orientation. |

Do your servers know how to spot fake identification? The American Hotel & Lodging Educational Institute's (AHLEI) Controlling Alcohol Risks Effectively® (CARE) for Servers training program. CARE prepares servers and bartenders with the know-how to serve alcohol responsibly to your guests.
CARE is a one-day workshop that has been revised with new and expanded content to include detailed information on how to:
• Check IDs and spot altered or fake identification
• Effectively monitor guests' alcohol consumption
• Tactfully intervene before a problem occurs
• Understand the laws in your state
Other NEW topics that have gained media attention for lodging properties include:
• Servicing mini bars
• In-room dining
• Self-service gift shops
• Tobacco sales
CARE is offered in an easy-to-use print version available in both English or Spanish for group training. In addition, CARE is also available in an online format for companies that use an
e-learning platform for employee training. Click here for demo.
SAVE 25%
To order, contact an AHLEI sales representative at 1.800.344.4381 or +1.517.372.8800
Reference code LEGAL.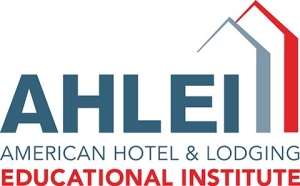 Visit the Education Foundation website for Scholarship Opportunities