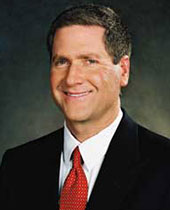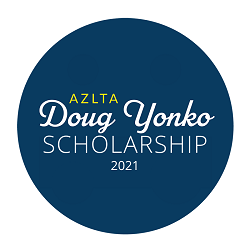 DOUG YONKO SCHOLARSHIP
The Doug Yonko Scholarship provides a $7,500 scholarship to one lodging or tourism-related student every year in memory of Doug's service and commitment to Arizona.
Doug Yonko was a pillar in our community. He had a heart for service and was committed to making our state an incredible place to live. Doug spent an illustrious 40-year career at Hensley Beverage Company, one of the largest family-owned and operated beverage distributors in the nation. Throughout his career, Doug gave of himself tirelessly to numerous community and business organizations including the Arizona Chamber of Commerce and Industry, the Arizona Sports and Tourism Authority, the Phoenix Thunderbird Charities, the Arizona Hispanic Chamber of Commerce, the Arizona-Mexico Commission, the Beer and Wine Distributors of Arizona, the Arizona Finance Authority and our very own Arizona Lodging and Tourism Association. Doug was an Arizona giant; a tourism industry champion, community leader and policy icon. The Arizona Lodging and Tourism Association is privileged to host an annual industry golf tournament in Doug's memory, and we are proud to ensure his legacy lives on through the scholarship.
Eligibility
Students must be enrolled in a hospitality, hotel, restaurant, culinary arts or tourism program at a two or four-year degree-granting Arizona community college or university.
Enrolled in at least 9 units at the time of application.
Have earned a 2.75 overall GPA for all completed culinary arts or hospitality and tourism management courses completed.
How to Apply:
The application form must be completed and submitted with the following attachments:
A current resume of education, work experience, and other relevant information normally found on a resume used when applying for a job.
A brief essay of up to 250 words describing your personal background, including answers to the following questions:

Why do you think the hospitality or tourism industry is the right career choice for you?
How will this scholarship help you achieve your career objectives and future goals?

A copy of the transcript of classes completed and grades at your current school and the classes currently being taken. The transcript may be downloaded from the school website.
May include a recommendation by the General Manager or operating officer of a lodging or tourism place of employment. Recommendations should be in writing.
Digital photo/headshot in .jpeg or .png format for use in publicity, along with the photo release form.
Awards
Upon acceptance by the Arizona Hotel Foundation Board of Directors, the applicant will be notified of the award via email.
Scholarships are awarded on a semester basis during the school year.
Payments will be made by check and will be sent directly to the college or university upon receipt of current registration, transcript, and class schedule of at least 9 units.
Please submit your application, resume, transcript, recommendation (optional), and headshot to Karin Jimenez at kjimenez@azlta.com