AzLTA has been the leading representative and advocate for the Arizona Lodging and Tourism industry. From small independent hotels to large brands, AzLTA prides itself on being a strong partner to our members so they can in turn, better serve their guests and communities.
As part of our commitment to helping your businesses succeed, members of AzLTA receive special savings for a variety of hospitality industry products and services – from legal assistance to health care discounts too. We continually strive to increase our benefit package through new programs and partnerships. Expand any of the items listed below for more information on how to take advantage of these benefits.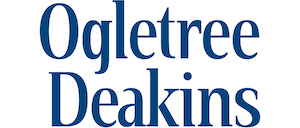 Industry Legal Resource Center        
Legal difficulties are all too common for business owners, and hotels are especially subject to a wide range of regulations at the local, state and federal levels. Thousands of businesses across the state look to AzLTA as a resource for legal advice and guidance. To help navigate these sometimes tricky waters, AzLTA has partnered with Ogletree Deakins and has negotiated 15 minutes of complimentary legal advice per member per year.
 
To access this exclusive benefit, contact membership@azlta.com  to get you connected.  Must be an active member to be eligible.

AZLTA Member Airport Parking Program
Ready to travel? Enjoy the convenience of parking closer to your gate at a discounted rate, with AzLTA's new Strategic Partner Sky Harbor's Discount program. AZLTA members will receive a discount of 15% off. Good for both business and personal travel. Click on the link below for current and future use. Program features:
Regular discount of 15% off (+$2 booking fee)
Good for business or leisure travel with 24/7/365 vehicle access
Loyalty program registration: Click HERE (10pts per $1 spent)
Closest and most convenient parking at PHX Sky Harbor
Uncovered, covered parking at 5 locations
Scanning of reservation QR code from phone upon entry/exit
ADA accessible, safe, well-lit, and patrolled regularly

Tailor-made health plans for your business Attract and retain top talent. Deliver on what matters to employees today. UnitedHealthcare offers a health care solution designed for Arizona Lodging and Tourism Association members:
The solution includes:
Savings on fully insured medical, dental, vision, life and disability plans
A large nationwide network
Health and well-being programs
Digital tools
Ease of administration
Learn more at
uhc.com/restinfo
Specialty benefits and programs may not be available in all states or for all group sizes. Components subject to change.
Insurance coverage provided by or through UnitedHealthcare Insurance Company or its affiliates. Administrative services provided by United HealthCare Services, Inc. or their affiliates.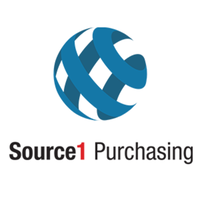 Source 1 Purchasing
Earn Cash Back on all your commonly purchased items!
Drastically lower supplies and F&B purchases while increasing quality and service. This is collective buying power!
Source1 Purchasing makes it simple to collect cash back rebates on items you buy every day. Source1 pays cash back to hoteliers on 165,000 items from over 350 manufacturing suppliers, including HD Supply, American Hotel Register, A-1 Textiles, Cintas, Office Depot, Grainger, S&D Coffee and more.
This AzLTA member program is easy to join and literally costs nothing. There is no cost to join and they never charge you any fees. As a Source1 user, you will have access to $9.5 billion in purchasing power that would not otherwise be available, saving you money.Start receiving your rebates – sign up today!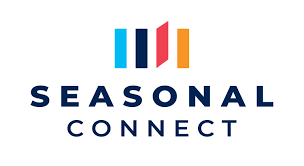 Interactive Staffing Platform and Database       
Seasonal Connect is a first of its kind platform that eases your seasonal challenges through a national community of employers and global database of workers. Their comprehensive toolkit includes employer search, seasonal work search, housing search and many more essential tools.
Through Seasonal Connect, members benefits include:
10% off monthly fees for members​
Annual in-person Seasonal Connect conference in Arizona​
Opportunities to connect AZLTA members to other members, as well as organizations from across the United States​
Educational opportunities​
Access to data


To access this exclusive benefit, contact membership@azlta.com  to get you connected.  Must be an active member to be eligible.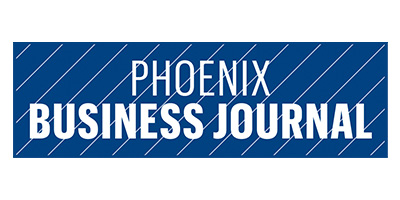 Exclusive 25% Savings Marketing Opportunity 
Let Phoenix Business Journal help you deliver your message to millions of frequent travelers daily! AzLTA members receive an exclusive 25% discount off local and regional advertising in Sports Business and/or Tourism and Travel weekly printable display feature.   
CONTACT:
Ray Schey | (602) 200-0066 | rschey@bizjournals.com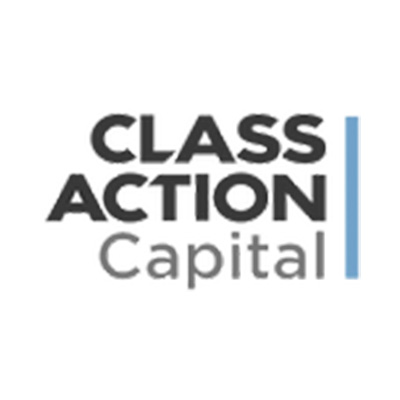 Settlements You May Benefit from Financially
Class Action Capital is a boutique class action claims management firm specializing in the research, data collection, analysis and filing of complex class action claims for corporate clients.  Their goal is to drastically reduce or eliminate entirely the amount of time or internal resources a client would spend if they chose to pursue these actions independently.  CAC operates on a contingency fee basis with zero upfront costs or filing charges.  For more information visit https://classactioncapital.com/cases/azlta/  or please contact Joshua Kerstein, Director of Business Development.
CONTACT:
Josh Kerstein | josh@classactioncapital.com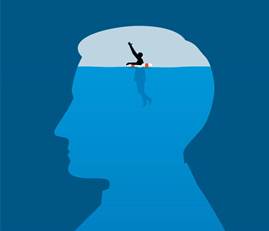 Free Mental Health Resources for Hospitality
Whole-person wellness involves mental, physical, and social well-being. The most common health problem in the world is depression, and mental health issues like stress can leave us immunocompromised, which can lead to chronic conditions like heart disease. Now more than ever, taking care of our mental wellness is critical. Access free hospitality- focused resources for:
•            Mental health, substance use disorder, and suicide prevention.
•            Support groups.
•            Stress management techniques.
•            Manager guidebook for promoting mental well-being in the hospitality workplace.
Click on the Mental Health dropdown below for more information on available resources.

Active Minds – Resources to stay mentally healthy during this crisis time.(free)
Access a free resources hub for help during the COVID-19 pandemic, including stress management, community building from a distance, and tips for remote workers.
PatientsLikeMe – The world's largest personalized health network helps people find new treatments, connect with others and take action to improve their outcomes. (free)
Access a community for anyone concerned about symptoms and/or diagnosed with COVID-19, as well as anyone suffering from anxiety and depression, to come together and discuss coping mechanisms and support each other here.

Psych Hub
The most comprehensive online learning platform on mental health, substance use and suicide prevention topics in the world: psychhub.com
Ben's Friends – Hospitality-focused substance abuse support network. (free)
Join a safe environment with others who understand the unique challenges experienced by people on the front lines in restaurants, hotels, and other hospitality industries. Click here to find a meeting near you or access telephonic meetings.

Crisis Text Line – In crisis? Text for immediate help anytime from anywhere. (free)
Connect with a Crisis Coordinator within 25 seconds on average. Communicate until you feel safe. Text HELLO to 741741.

Substance Use Disorder Helpline In crisis? Call for immediate help anytime from anywhere.  (free)
A person and/or a family member may talk with a licensed recovery advocate about their concerns and needs, get a referral to a professional who can develop a personalized treatment plan and access family support resources. Call 1-855-780-5955, or visit liveandworkwell.com/recovery.

Emotional Support Helpline Need a little support? Call any time, free of charge. (free)
This help line is staffed by professionally trained mental health experts. It is free of charge and open to anyone. Call 1-866-342-6892 24/7.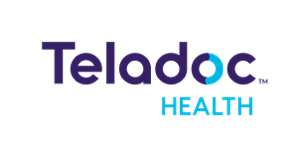 Telemedicine – Mental health + medical visits. Low members-only cost – employers may subscribe for all working and furloughed employees.
Teladoc is offering unlimited, no-copay mental health and medical virtual appointments to Arizona Lodging & Tourism Association members for $9 per employee, per month. This cost includes unlimited visits for the employee + entire family. Click here to reach the setup page.
Anti- Human Trafficking Training            
SAFE, (Safeguarding All From Exploitation) Action Project is a tourism free training program designed to elevate awareness and action within the industry to combat human trafficking.  Through specialized training and community collaborations, the project provides the travel and hospitality industry, exclusive free in – person training, customized webinars, to AzlTA members. This training will help inform the employees of your company on how to recognize, report, and ultimately end human trafficking.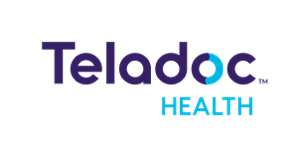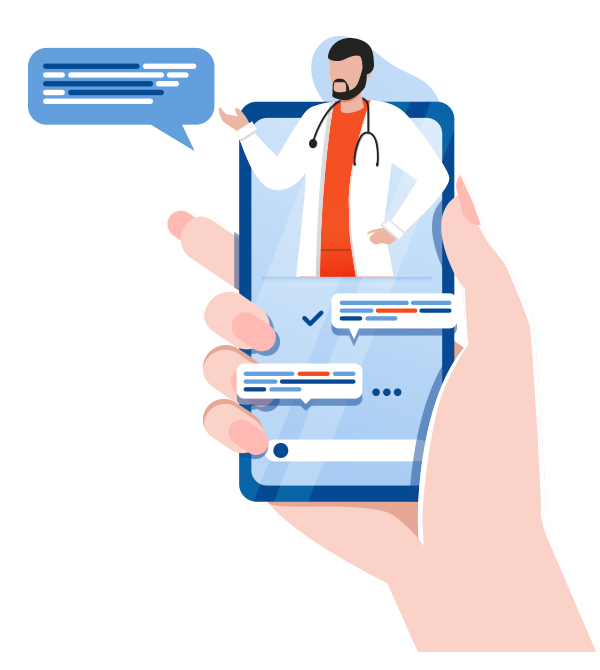 Telemedicine: Discounted Virtual Visits with Health Professionals for AZLTA Members
Teladoc will be offered at a members-only negotiated price of $9 per employee per month ($9/mo includes employee + entire family) with $0 copays.
Includes general medicine, mental health, dermatology, back pain and expert medical opinions.
A great way for employees meet virtually with a health professional to determine if their symptoms require leaving the house to go to a crowded clinic, urgent care or ER where they can be infected or spread the virus.
Virtual visits are offered through employers who may choose to cost share with their employees.
AzLTA members receive exclusive pricing of only $9 per employee per month. Employers can choose to fund the full amount or cost-share with the employee. There is no better time to offer your full-time, part-time, 1099, seasonal employees and dependents as well as furlough employees the convenience of meeting virtually with a health professional to determine if their symptoms require leaving the house. Employer groups can offer all the following services to their employees for a $0 visit fee:
• General Medical $0 Copay
• Expert Medical Services $0 Copay
• Mental Health Care $0 Copay
• Back Care $0 Copay
• Dermatology $0 Copay
Disclaimer: Some restrictions and exclusions apply. Discounts may vary by location and group size.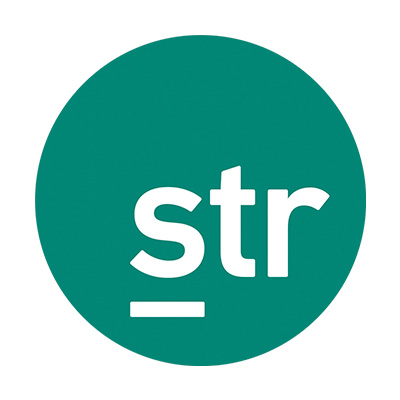 Exclusive Discount On Data And Analytics For Hotel Industry  
Exclusive discounts for AzLTA members on various customizable regional reports and industry profiles, including the STR Report. STR is the leading provider of data benchmarking and analytics for the global hotel industry. Expand your reach with the definitive news source for hotel decision makers.
Discount STAR Report | STAR Add-Ons – 25% OFF
This discount is available to hotel participants during the first year of enrollment.
U.S. Hotel Review – $1295 (normally $1695)
View high-level, accurate overviews of key markets in key regions.
Pipeline – 15% OFF
Access future hotel supply data, including property and room count.
School Break Report – 10% OFF
View and prepare for future leisure demand with this easy to read report covering key calendar data from over 1,500 school districts and universities.
Market Forecasts – 15% OFF
Anticipate market changes for enhanced business decisions.  Hotel News Now (HNN)
Advertising – 15% OFF
CONTACT:
Chase Oeser | (615) 824-8664 x3160 | soeser@str.com
visit STR.com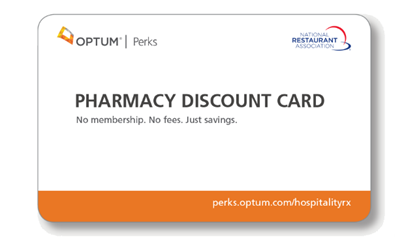 Free Pharmacy Discount Program
This free pharmacy discount program helps employees save up to 80% (average savings of 47%) on all FDA-approved prescription medications.
Accepted at more than 64,000 pharmacies nationwide.
Cards and coupons are pre-activated and easy to use; privacy is protected.
Administered through OptumRx®. This discount card program is not insurance.
Search for the best price and download a coupon or the card to access your discounts here: https://perks.optum.com/azlta
BMI Makes It Simple to License the Music Used in Hotels, Motels and Other Lodging Establishments
Music adds to the overall ambiance in hotels and other lodging establishments and enhances
the customer experience by making your guests feel welcome. However, playing music in
common spaces—whether it's live or in the background— requires permission from the
copyright owner.
A BMI music license gives you the necessary copyright permission to play over 22.4 million
songs and ensures that music creators are fairly compensated for their work. To learn more
about how to get started, click here.
 Looking to become an AzLTA member?